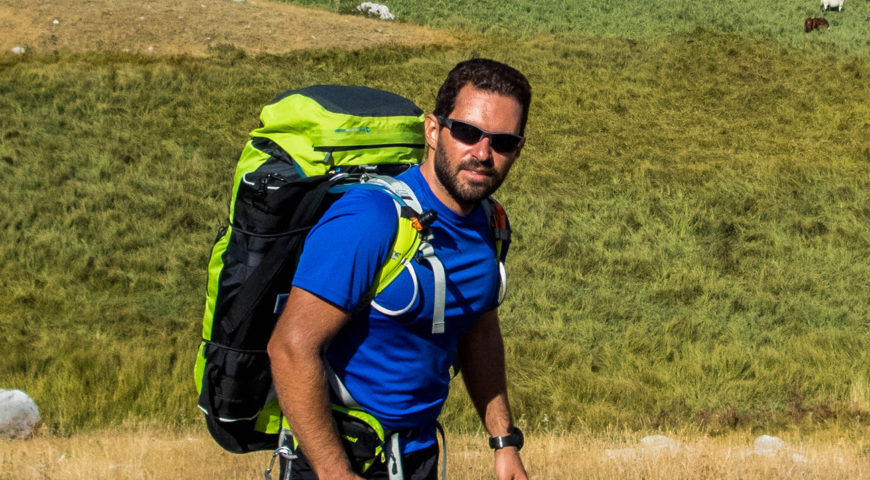 Christos Papadas
Christos was born in Salamina and spent his childhood by the sea. At the age of 6 he acquired his first pocket camera and entered the magical world of photography. In the summers he used to spend them on an inflatable zodiac or under water with a mask. Soon he took his first underwater disposable photographic and began to immortalize in film the inhabitants of the seabed. Enchanted by the sea world in 2002 fulfills his childhood dream of being in the world of Cousteau and begins to engage in autonomous diving. Since then he has been photographing and filming in Greece and abroad seabeds, marine organisms and temples. At the same time he climbs all year round in the Greek mountains and likes to camp in inaccessible places and alpine lakes, photographing the galaxy and the mountainous landscapes. In 2004 digital photography enters its life in both the terrestrial and marine environment, while since 2013 it has been intensively involved in underwater photography, wildlife and landscape photography, and loves to capture the galaxy. He is an Environmentalist, MSc (graduate of the University of the Aegean), worked as a scholar from 2006-2013, while in 2013 he joined the WWF team as head of the field team for the creation of the Sea Protected Area of Gyaros where he works until today as head of wwf's Syros office. In this way he combined his academic expertise in nature management with his love of the sea. At the same time, he is the captain of fast boats and has less than 20,000 n.m. in about 2000 hours of cruising, it is also an offshore skipper and divers (divemaster PADI) with more than 650 dives.
From 2016 he starts flying with a drone and today holds a special category drone pilot's diploma from the Ministry of Energy specializing in aerial capture and filming for the purpose of nature management and protection.
In his spare time in addition to photography he deals with mountain biking, mountain and long distance running, diving, mountaineering and sailing.